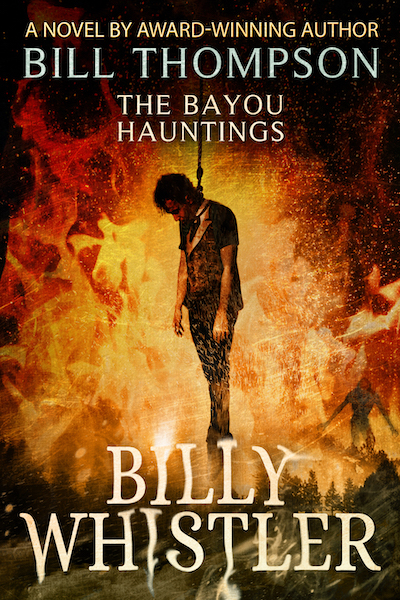 The saga continues, deep in the Louisiana bayous.  Something's out there – something incredibly evil.  Paranormal investigator Landry Drake struggles to uncover a town's dark secrets.
One night in 1880 a band of drunken vigilantes went down the Vermilion River, burned a town and committed horrific acts against its citizens. Their identities remain a secret to this day.
TV investigator Landry Drake hears an odd voicemail – a girl's cryptic plea for help that makes him want to know more.  He visits a friendly little town in a rural Louisiana parish that's full of people who seem to have something to hide.
Landry finds danger everywhere as he uncovers a string of unsolved disappearances over many years.  Teenaged girls vanish but three bodies turn up, each horribly mutilated in the same manner. Locals whisper the legend of Billy Whistler, a fearsome creature who captures his prey and drags them off into the darkness.
Billy Whistler will have you wondering why the sheriff wants Landry out of town, the undertaker refuses to answer questions about long-dead bodies, and a secret group called the Conclave blocks Landry at every turn.