Some people say in order to be a writer you must first be a reader. I'm not sure that's true for everyone, but it is for me. I've loved reading since I was a child. My library today still has titles with my name and elementary school grade or address scrawled on the front page. I can't bear to part with the Doctor Doolittle series, Peter Rabbit, The Mystery of the Old Thorndyke (written by the mother of a childhood friend), and the Hardy Boys mysteries.
Later on, I almost missed a college final exam because I stayed up all night reading The Hobbit, and I still have that dog-eared copy on my shelf. Looking up, I see two dozen John Steinbeck paperbacks. I devoured those too. Then came Harry Potter – who didn't love spending an afternoon at Hogwart's?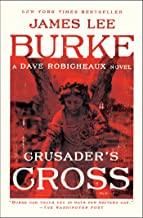 I still read a lot. I love ghost stories and adventure thrillers, but I stay away from them while I'm writing, because those are my genres. I don't need other author's thoughts creeping into my mind. Now, while I'm working on the sixth Bayou Hauntings book, I just finished an old one — James Lee Burke's Crusader's Cross. I enjoy Burke's style of writing even more than I like his stories. His words call upon your senses. You can almost touch and smell the things he describes.
If you haven't read his Dave Robicheaux novels, start with the first one. Like many series, you can read them out of order, but they make a better story if you start at the beginning. (The first is The Neon Rain, written in 1987.)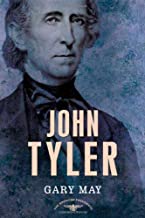 I'm also reading presidential biographies. I made a New Year's resolution a couple of years ago to read a bio of each one, and I'm finished with eleven of forty-four (Trump is number 45, but Grover Cleveland was number 22 and also 24). The most recent was John Tyler, who was an interesting man and the only president to have been kicked out of his own party while in office. Some biographies have been more interesting than others, and if you're interested in tackling a project like I did, I highly recommend the American Presidents Series, edited by Arthur Schlesinger, Jr. These are concise books, each well-written and filled with facts.
What's waiting in my Kindle to be read, you ask? I recently saw intriguing reviews of two books – My Sister's Grave by Robert Dugoni and The Other People by C.J. Tudor. I haven't started either, so I can't recommend which or either to read, but I'm looking forward to starting one soon.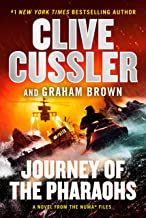 Finally, I must mention Clive Cussler, once one of my favorite authors. I enjoyed his early books very much, but when he began using other authors to "co-write" his work became less interesting and more repetitive. He died last month, and in his memory I bought his last book, Journey of the Pharaohs. That's the book I'm starting tonight. RIP, Clive, and I hope you gave readers a blockbuster this time!