The Central American country of Belize is a wonderful vacation destination. It offers visitors the best of both worlds – islands and jungles. It played a prominent role in my book Ancient:  A search for the lost city of the Mayas, especially because of two old friends who own a resort in Belize. Let me tell you about them and their country.
Belize has dozens of islands one can visit. The most populated, Ambergris Caye, is a short flight in a small plane from the Belize City Airport, and many tourists who arrive in the capital go directly to San Pedro, the bustling little town on the island. There are bars, hotels, condos, great restaurants, snorkeling, diving and fishing charters. The atmosphere is very casual – no sport coat or slacks here – and there's nothing nicer than watching the sunset from a table outside one of the dozens of beachfront bars.
If you'd rather have the jungle experience, take another short hop on a small plane to Belmopan, the remotely located capital of Belize, and from there I'd recommend a wonderful resort called Mystic River. It's owned by my old friends Nadege and Tom Thomas, and they'll pick you up either at the Belize City airport or in Belmopan.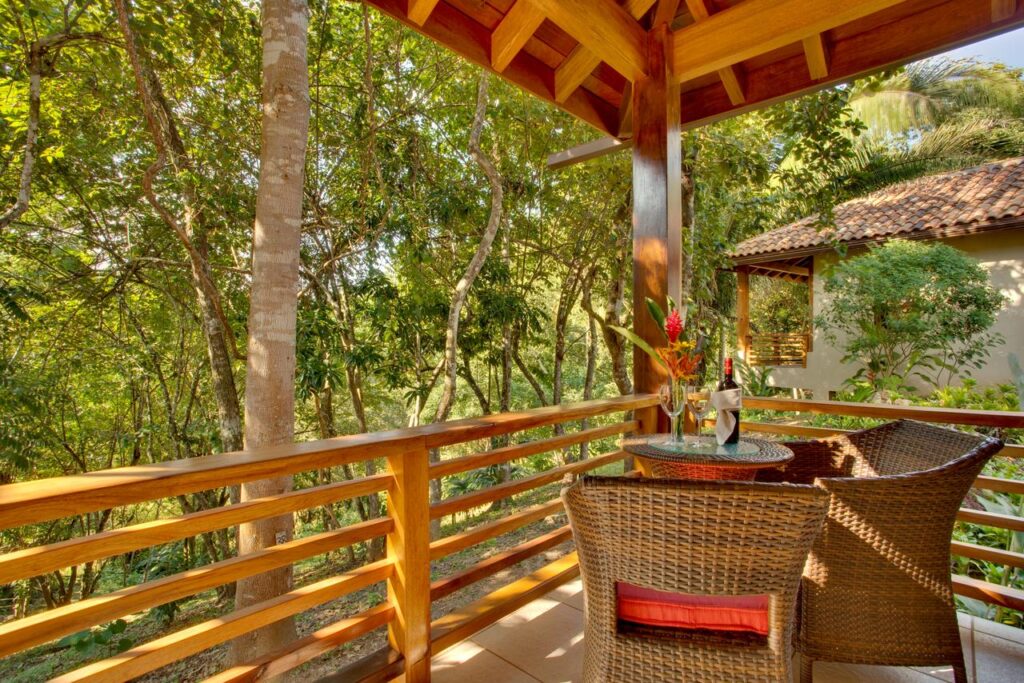 Their lodge has only eleven rooms and it's situated on the Macal River in the middle of the jungle just a few miles from the Guatemala border. They serve a gourmet spread morning, noon and night in their beautiful dining room, and the bar is lively in the evenings as guests recount their days zip lining, cave rafting or climbing Mayan ruins.  Speaking of ruins, some of the great ones (Xunantunich and Caracol, for example) are nearby, and the folks at Mystic River will arrange guided tours for you.
As mentioned earlier, Tom, Nadege and their hotel play huge roles in my second book Ancient: A Search for the Lost City of the Mayas. The names and location have been changed (to protect the innocent, perhaps!) but you'll find Sam and Odette Adams helping my protagonist Brian Sadler out of one scrape after another.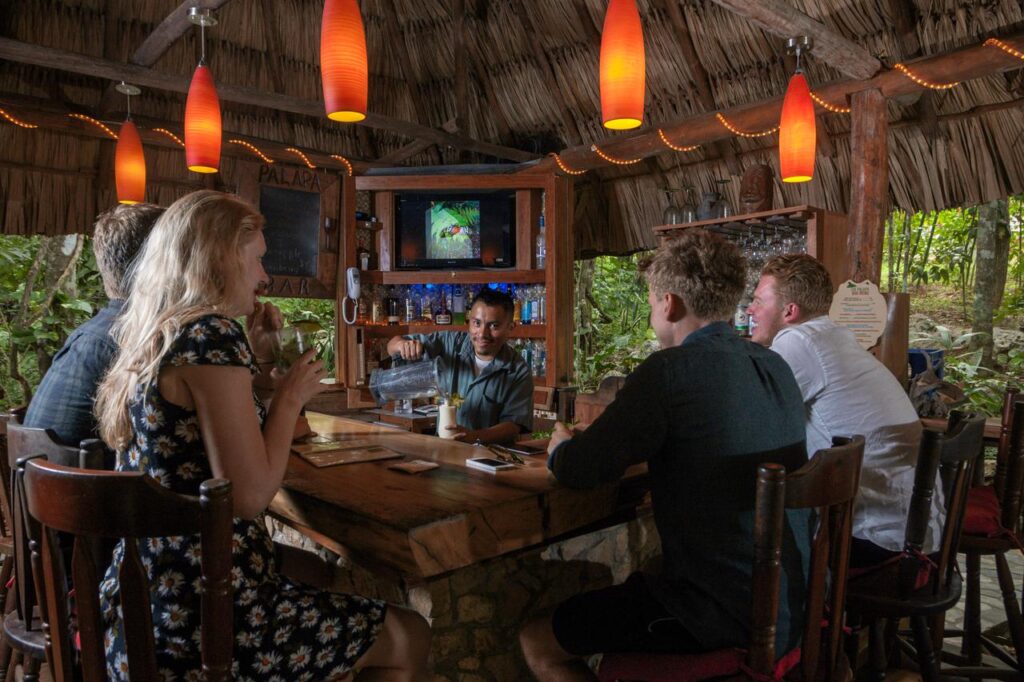 Mystic River Resort is well worth considering for a relaxing few days far from civilization. Wake to the sound of birds and animals moving about, and have your breakfast with an iguana watching from close by, hoping you'll toss a watermelon rind his way.
Look it up at mysticriverresort.com.