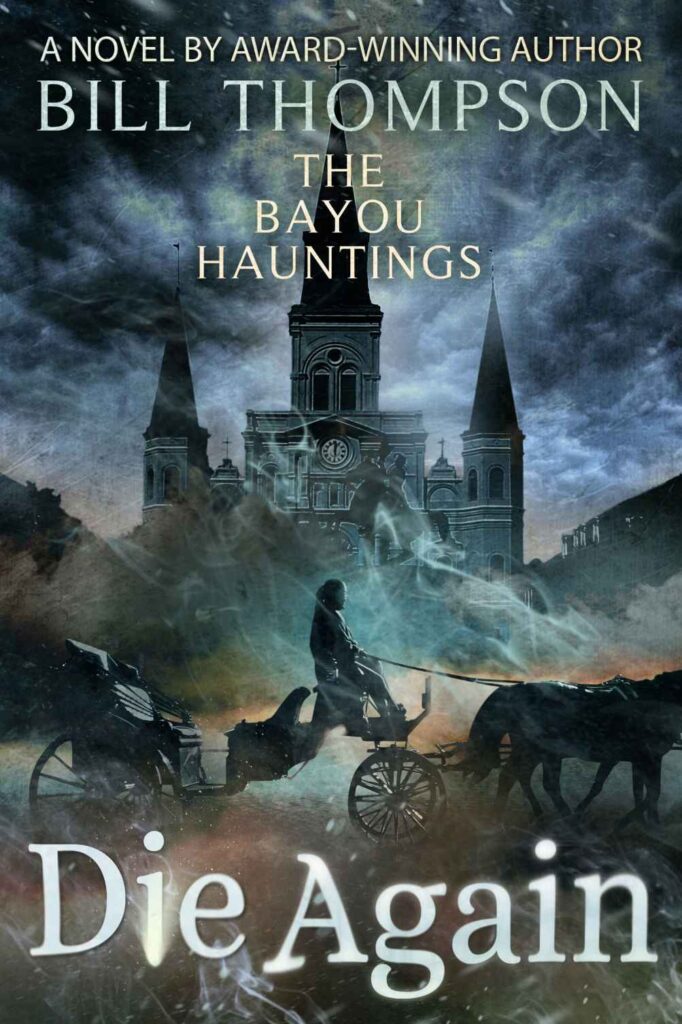 Die Again
BOOK 6 OF THE BAYOU HAUNTINGS SERIES
The most haunted building in the French Quarter holds dark secrets. Legends say there were murders here long ago. When a paranormal expert investigates, the forces of evil descend upon an ancient courtyard to stop him dead. Deep in the heart of New Orleans' French Quarter there's an old building on Toulouse Street. People say it's haunted. They hear strange things at night – eerie moans and wails from tiny windows up on the roof. They see flickering lights too, like someone's moving about inside.
Bill has always had a burning interest in archaeological finds, mysteries of the past, unexplained things in the jungle and stories of adventure in remote places.  Over the years he traveled extensively around the world and visited sites such as Machu Picchu, Stonehenge, Avebury, Egypt, Petra and many ancient Olmec, Aztec and Maya cities in Mexico, Belize and Guatemala.  
Read More.