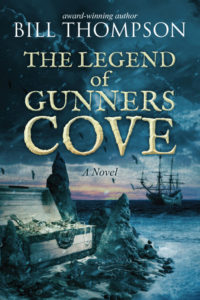 The best of all elements for a teenager's book: Halloween, treasure, mystery, ships, ghosts and more. I thoroughly enjoyed the book (as an adult) and can't wait to share with my son when he's a bit older – David Green, Amazon Reviewer
It's the Halloween the town will never forget! The Galvin family has the least normal household in the sleepy beach community of Marston since Uncle Bob came to stay after their mom died. The family's secrets are hard to keep hidden from the people in town who whisper about strange happenings at their house.
There's a good reason why they can't do the things normal families do – like going out for dinner – and even though they're always on guard, sometimes things just happen. Things that are hard to explain. Life becomes very interesting for Bobby Galvin as his unusual uncle embarks on a quest to prove an ancient legend about nearby Gunners Cove, rumored for centuries to be the place pirates hid their fortunes.
A secret mission and an exciting search lead Bobby and his uncle to an astonishing discovery one Halloween night as they learn the true meaning of The Legend of Gunners Cove.