My last Landry Drake novel, The Atonement, released last May, and although I envision writing more in the Bayou Hauntings series, Landry's ready to test his skills in other parts of the country.
My latest book Serpent will be available at the end of December. This is the first in a new series called Mysterious America, and readers who enjoy Landry, Cate Adams and the crew will find them exploring one of the country's most haunted cities—Savannah, Georgia.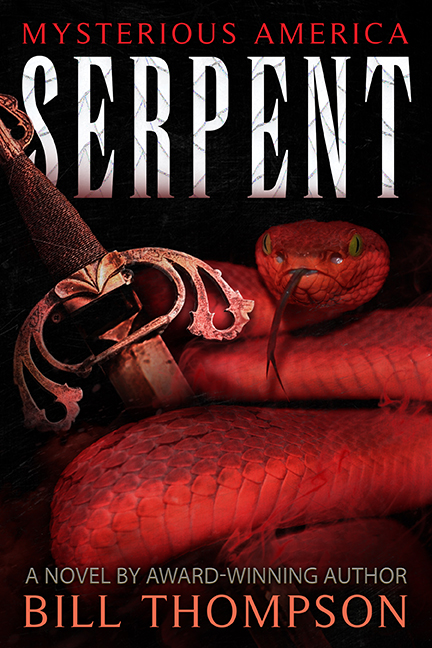 A girl who inherited her aunt's old house finds a mysterious amulet in the shape of a jeweled snake. Terrified when a spirit beckons, she calls Landry's hotline to ask for help.
Landry learns about bizarre rituals and initiations held late at night, and as a mystery unfolds within one of Savannah's oldest mansions, the living must call upon the dead for answers.
Secrets hidden in the city's oldest graveyard lead Landry on a quest to learn why the mysterious Order exists, what it has protected for hundreds of years and what lengths the members will go to if their brotherhood is challenged.
I'm excited to share this new adventure in Landry's life with you, and I thank all my loyal readers for your comments, reviews and feedback.
Best wishes to all of you, and especially to my friends in the USA who will celebrate Thanksgiving this week.