Die Again, the sixth book in the award-winning Bayou Hauntings series, is available on Amazon now. Click here to buy the paperback or ebook. Here's what awaits you: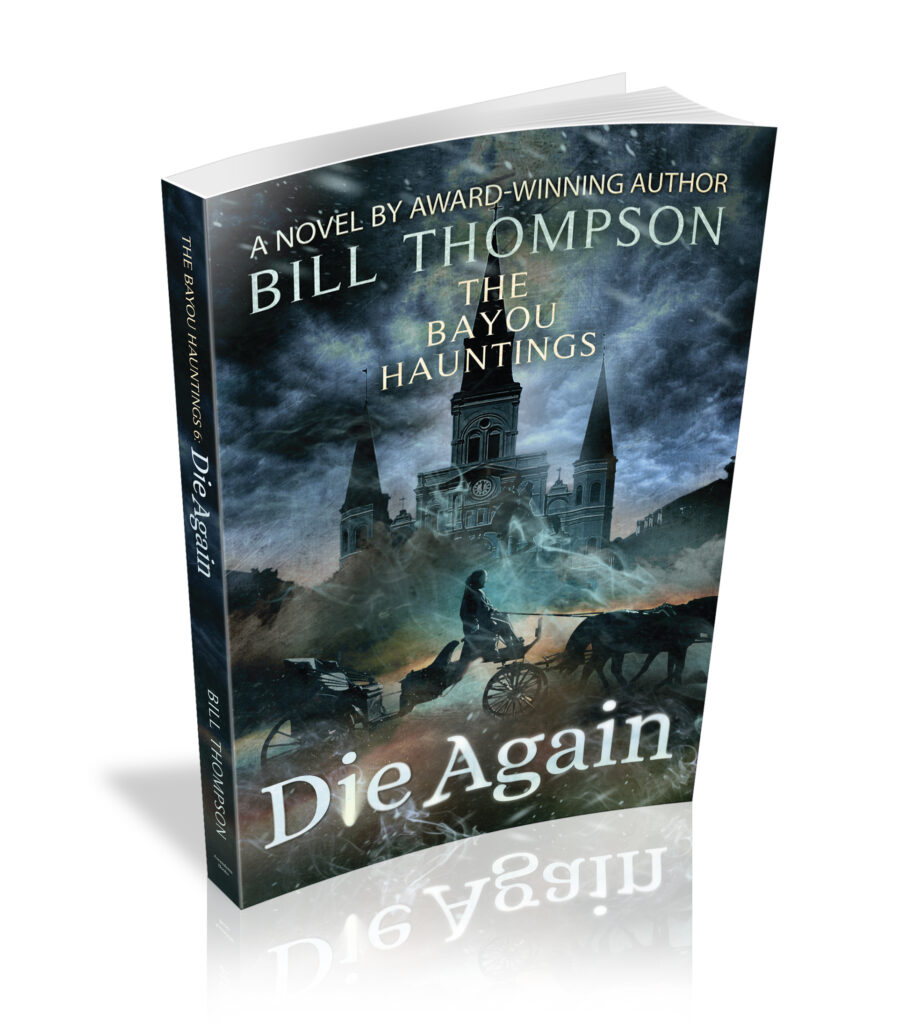 The most haunted building in the French Quarter holds dark secrets. Legends say there were murders here long ago. When a paranormal expert investigates, the forces of evil descend upon an ancient courtyard to stop him dead.
Deep in the heart of New Orleans' French Quarter there's an old building on Toulouse Street. People say it's haunted. They hear strange things at night – eerie moans and wails from tiny windows up on the roof. They see flickering lights too, like someone's moving about inside. But no one's been in there for years.
A woman on her first trip to Louisiana takes a ghost tour. She sees the darkened structure and realizes it's the source of terrifying dreams since her childhood. She goes home but is inexplicably drawn back time and time again to this old building that holds frightening truths for her.
Paranormal investigator Landry Drake arranges a hypnosis session in the building's courtyard, where according to legend the worst of the atrocities happened within these walls. As the woman is transported back in time – to her childhood and even beyond – the reality of the Toulouse Street hauntings becomes clear.
As Landry tries to unravel the mystery, people die. Will there be more before the truth becomes clear? Can he stop whatever it is that haunts the building?