Armed with vaccine in our arms and ready for an adventure, my wife and I joined another couple for a trip along the coast from Savannah, Georgia to Charleston, South Carolina. We loved the places we visited, and we had an especially good time at the Azalea Inn and Villas in Savannah.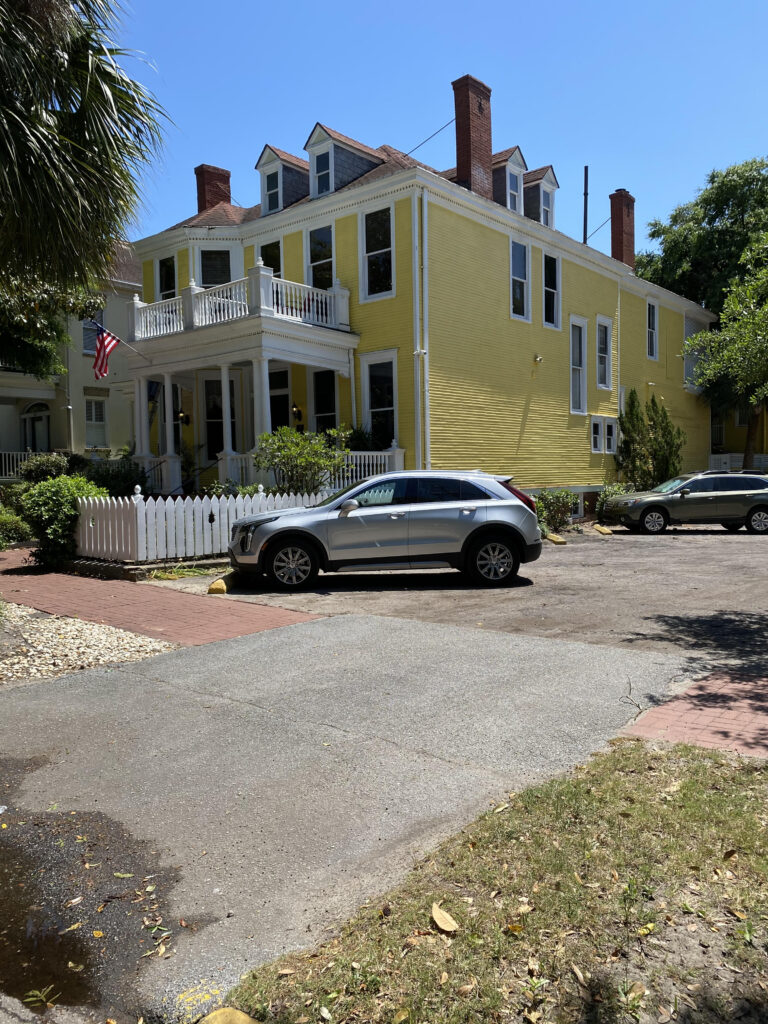 Teresa Jacobsen is the innkeeper, and she is a military veteran whose father and both grandfathers also proudly served our country. We knew we would like Teresa from the moment we walked in the door of the beautiful old mansion. She's a spunky, outgoing, opinionated, friendly and knowledgeable hostess who keeps her bed-and-breakfast running smoothly and efficiently.
We stayed in a first-floor room called the Cotton Exchange. It was bright and roomy, and we enjoyed sitting on the small patio just outside. Our stay was wonderful in every way – breakfasts were yummy, we met other guests who became new friends, and I particularly enjoyed the spooky sounds in our room.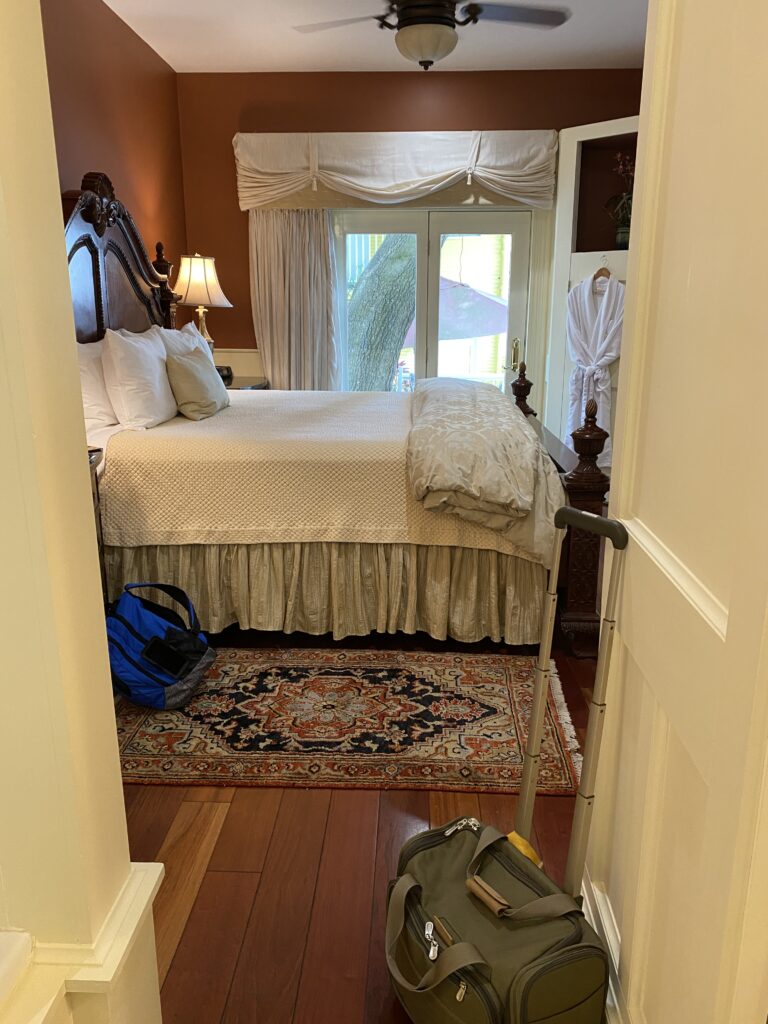 Every night at bedtime, when things became quiet and still, I heard an occasional sound. It started like an old-fashioned record player when the needle hits the vinyl. Ker-chunk, ker-chunk, ker-chunk – very softly, but over and over. Then came the voice, very quiet but also saying clear words.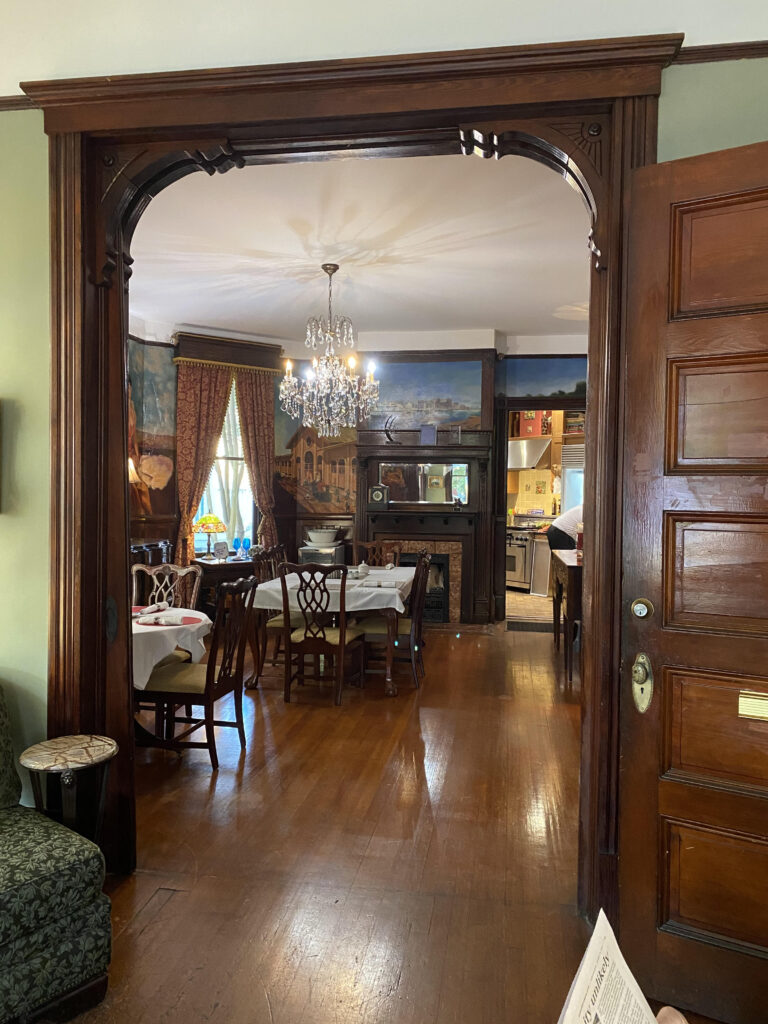 The first time it was "Hey! Hey! Hey!" followed by the scratchy record noise. That repeated for a minute or two, then the noise stopped. I fell asleep but awoke several times during the night when it started again. The second time it said, "Come here! Come here! Come here!" several times. I heard other words now and then until daybreak, when the voice was silent once more.
My wife became a believer when she finally heard it on the third night. I spoke to our innkeeper, who hadn't been informed of the voice before, and who confirmed there was no equipment in the nearby office (an answering machine, perhaps) that might cause such a sound.
I believe the old house that's now the Azalea Inn is haunted. By whom, I do not know, but I clearly heard the person's soft voice calling out over and over. Although not scary, it was a little unsettling, but it made for an interesting story and a promise that l'll be back to see Teresa and her ghost someday!