My 2020 Bayou Hauntings novel Die Again was set in a genuinely haunted French Quarter building in the 500 block of Toulouse Street. For years an Irish pub called O'Flaherty's occupied the two-hundred-year-old structure, and today it's home to the New Orleans Creole Cookery restaurant and bar. The building is on every ghost tour of the Quarter, and so many people have seen the ghosts that nobody scoffs at the tales any more.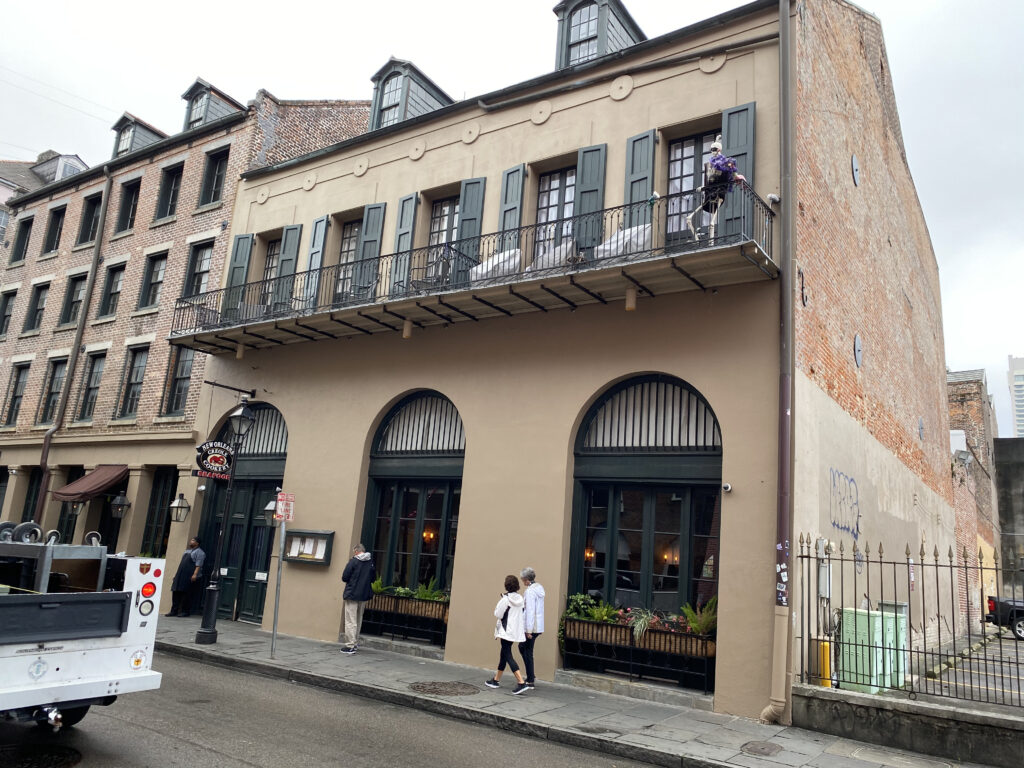 My wife and I ate there on a recent trip to New Orleans. We sat on the patio where so much of the haunting activity occurs, and we struck up a conversation with Denise, a pleasant lady who was our server. She'd been working at the Cookery just two weeks, and when she learned I was the author of a ghost story set in this very place, she volunteered some very interesting information.
Denise believes the Toulouse Street building is haunted because she has seen two of the ghosts herself. So far she hasn't seen Mary, wife of the philandering Joseph, but he has appeared to her. Same goes for the girl Angelique, whose lover Joseph threw her off a balcony in the patio and buried her in the courtyard.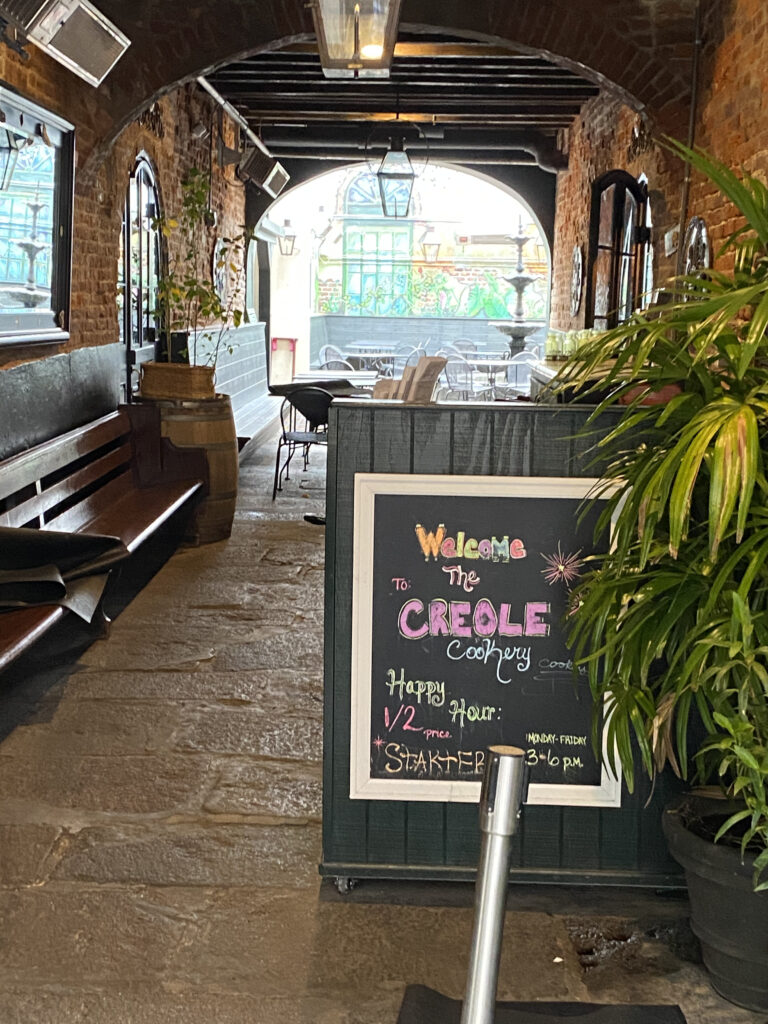 Our new friend Denise didn't know at the time who the spirits were, but after I gave her a little background along with a copy of Die Again, I think she'll keep a close eye out for the uninvited patrons at New Orleans Creole Cookery—the ones who died nearly two centuries ago.
Here's an interesting article that provides more information about the building and the hauntings: https://ghostcitytours.com/new-orleans/haunted-places/haunted-restaurants-bars/oflahertys-irish-channel-pub/