Holy moly, was it cold in Texas last week! We know about hurricanes and tornadoes and drought and hundred-degree weather, but we don't know a thing about -2 degrees Fahrenheit with a wind chill of -12. Neither the population nor, apparently, the electric power gurus were prepared for a week below freezing, boil-water regulations, generating station failures and a dozen other things that should have been addressed years ago but weren't.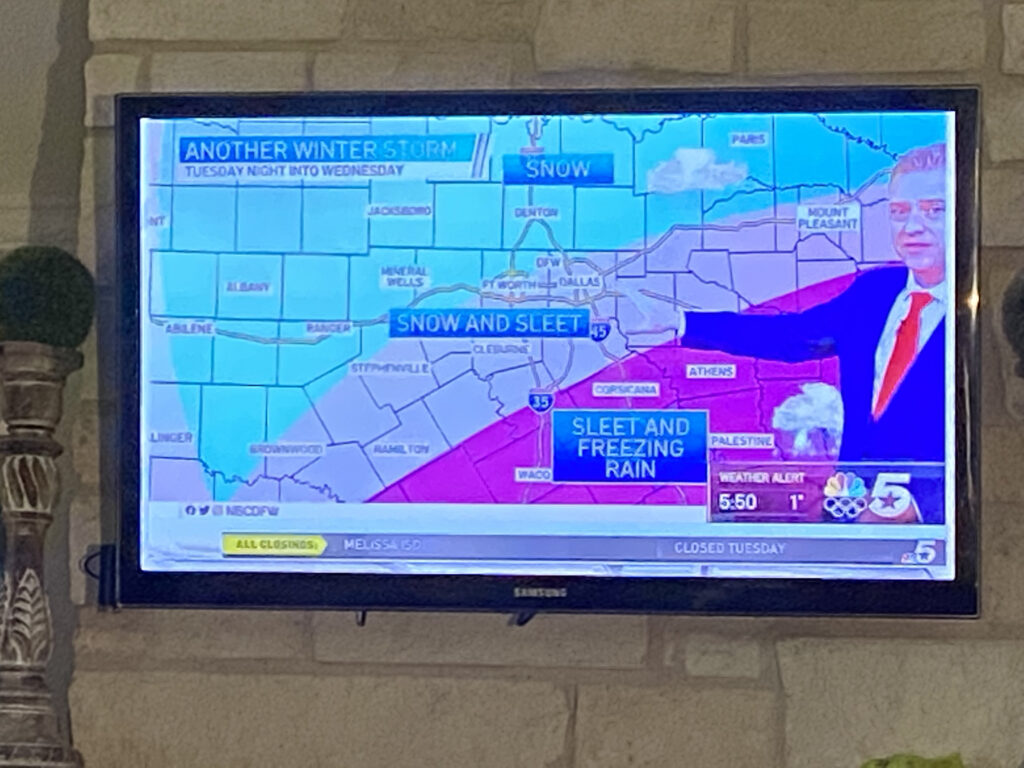 Now you folks who live up north and deal with this every winter may scoff at how we Texans complain about a little weather, but this counted as one hell of a storm, no matter where you live.
Over three days, my wife, two dogs and I intermittently lost power for 4-5 hours at a time due to what are called rolling outages. Those are deliberate—the electric company cuts off power to a million customers here and a million there, to allow others to have power when capacity is at a peak. Lots of homes in Texas have swimming pools, and that was my greatest fear during a week below freezing. We covered our equipment and broke up the ice many times during the day, and we survived without a single issue.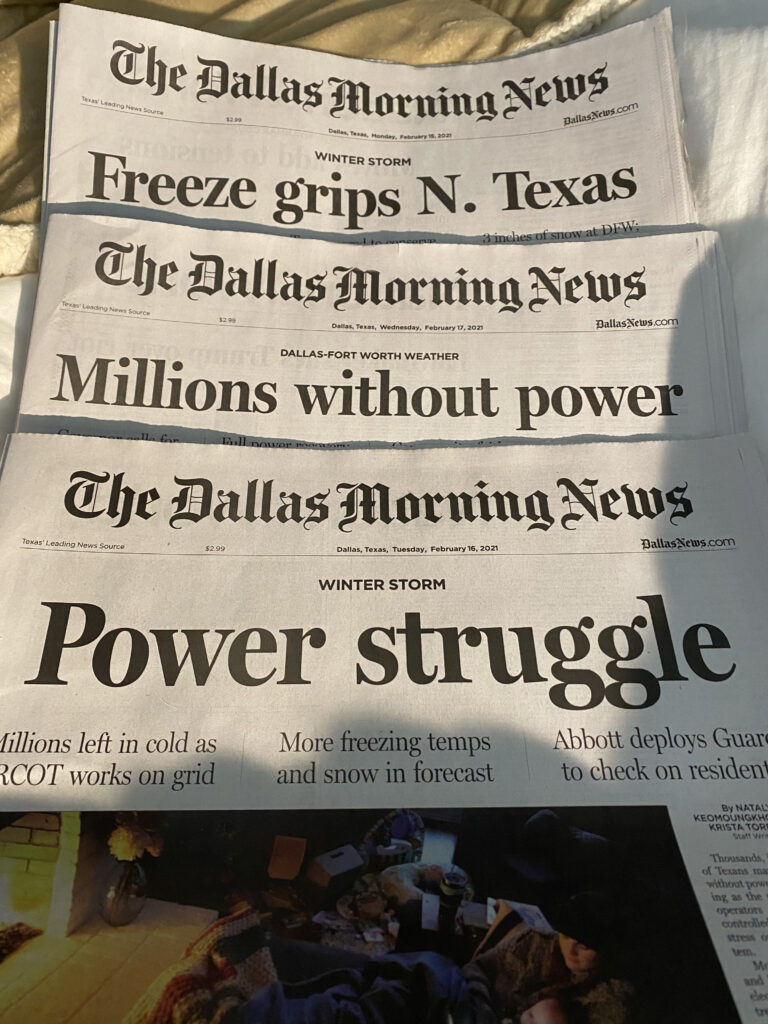 When the power went off for five hours at a time late one afternoon, we moved everything into our bedroom, where we have a big gas fireplace. We had cocktails, watched the local news on our iPads and ate dinner, all in the comfort of a warm room while the rest of our house was in the low 50s.
We made it fine when many, many didn't. People died. Homes were destroyed from flooding. People slept in their cars and stood in line in freezing weather to get food and water. And the pandemic still raged on, so that compounded the issues for many. This was the storm of the century and I hope it's a hundred years before the next one. I'll be long gone and hopefully not in that place where the weather's always hot!